If you receive the bypass code option while attempting to log in with your NUID/password credentials, the Duo two-factor enrollment steps have not been completed.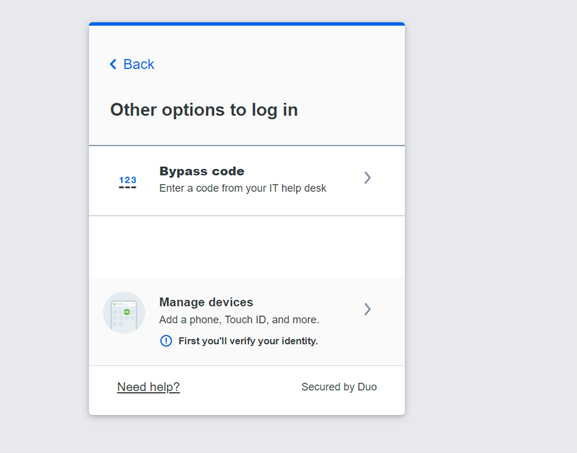 1. Begin the Duo enrollment process at https://trueyou.nebraska.edu by clicking the Login button.
Online assistance is available on our support portal page located here.
2. Download the Duo Mobile app
The account name of "TrueYou" will appear on the Duo Mobile app when the enrollment has been completed.
Contact Computer Services at support@peru.edu or 402-872-2270 for assistance.