Once signed into myPSC, you will find the Parent|Guest Access option in the lower right hand corner of the Home tab. You are also able to set up or manage your Parent|Guest Access from your Profile tab.
Once you've selected Parent|Guest Access, you will be able to either set up a New Guests account or Manage Guest Access for an existing account. Setting up a new guest will require you to enter their email to get started. An existing guest will display in this section with a management option to select their account.
Setting up your new guest will then require you to enter their name, their birthday is optional. If the guest you're setting up has an email address that is already associated with another student, the system will already know the Guest First Name and Guest Last Name. Move on to the next step.
Saving that guest information will create your guest's SPID and allow you to select the type of permissions you want to give them for your student information. If you are managing a current guest (rather than adding a new one) you will also be presented with this screen in the event you need to update the access on an existing account you've previously associated with your student information. You must enter a shared secret if you are setting up a new guest account.
Once you save this new guest account, or the updates you've changed to an existing guest account, the button will update as Saved. The last page of this document details a few samples of the emails your guest will receive as part of the Parent|Guest Access process.

All 3 types of emails your guest could receive are shown at the end of this help document.

An existing guest will only receive the email regarding your Shared Secret information if you have updated their Shared Secret. An existing guest may not receive an email at all unless you've changed their online/in person accesses for your various types of student information.

A new guest should receive all 3 emails: email (sample #1) to claim new SPID account with the link to do so, a separate email (sample #2) containing their temporary password as well the third email (sample #3) containing their Shared Secret.
Sample of guest account email (#1) to claim association: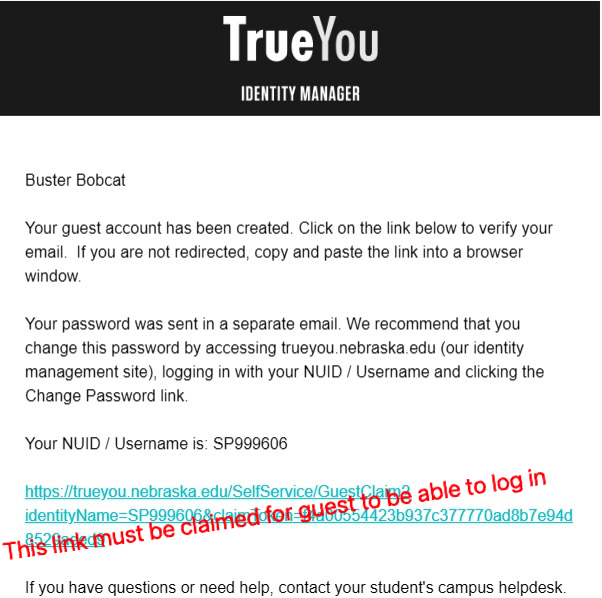 Sample of guest account email (#2) containing initial password: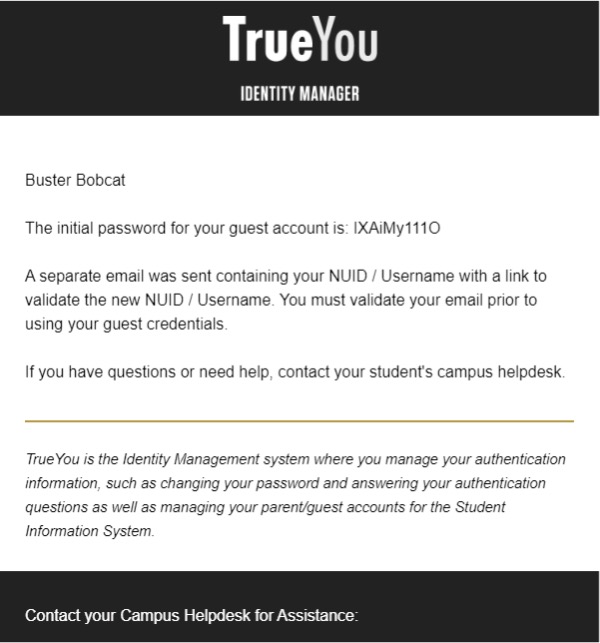 Guest account email (#3) containing shared secret or updated permissions: