When the sync button is selected in Teams or SharePoint and the user receives the error "Sorry, we can't sync this folder" the following solutions can be used.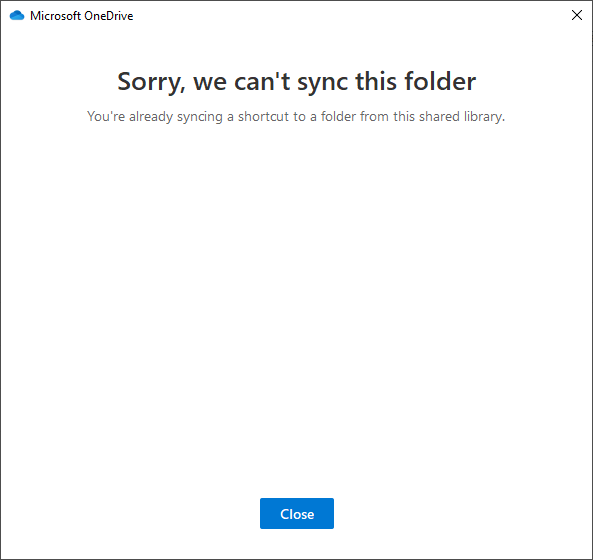 1. You already have the teams channel or SharePoint files synced. To unsync the files check out the how to unsync SharePoint and Teams with your computer support article.
2. You have a shortcut to the files in your OneDrive.
Look in your OneDrive for folders with the chain link icon by them.
Select the folder and right click on it. Select remove shortcut.
Once the shortcut folder has been removed proceed with syncing the folder.